1 in-demand seminar leader 2 author of picture books, junior novels, professional materials 3 "an educator with imagination, creativity and an appreciation for the intelligence of children", School Library Journal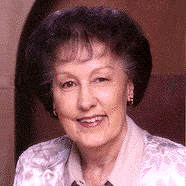 …providing help in developing reading, writing, reasoning and research skills, K-8…
Nancy Pollette's Children's Literature Site
Purpose of My Website…
Hi! I am delighted that you have joined me at what I hope will be the "hot books" website for picture books, junior novels and juvenile non-fiction. Included are titles I believe to be among the best of the best.
Enjoy the many activities found in the picture book and novel literature guides and note that these activities can be used with other picture books and novels as well.
I look forward to hearing from you!
Nancy's books available on Amazon and other publishers.
N IS FOR NEVER FORGET
by Nancy Polette. Illustrated by Paul Dillon. Elva Resa, 2017.

A is for Artists painting the hardships of prison life. E is for Escape as determined prisoners make daring plans to regain their freedom. From Geneva Conventions to Operation Homecoming, Tap Code to Yellow Ribbon and more, N Is for Never Forget takes readers on a compelling journey through wartime history, World War I to present day. True stories of people, milestones, and memorials honor the sacrifices and legacies of prisoners of war (POWs) and missing in action (MIA). Accompanying illustrations are based on surviving artwork, photographs, and firsthand descriptions. Topics to Discuss and Ways to Honor sections in the back prompt critical thinking, conversations, and calls to action to develop compassionate leaders of the future.
Ages 8+, grades 4+ middle grade picture book.
Available at Amazon.
Angel in Fatigues : The Story of Ruby Bradley

Prisoner of war for nearly four years, Lt. Ruby Bradley was one of the few medical personnel to care For more than 6000 prisoners. Here is the story of the most highly decorated woman in the history of the U.S. Army who used her courage and determination to survive and to bring aid and comfort to others.
Available at Amazon.
POW: Angel on Call

Hundreds of American prisoners of war owe their lives to Margaret Utinsky, an American nurse in the Philippines who risked her life again and again to get food and medicine into the prison camps. With the Japanese close on her heels she escaped to the mountains where she became the only medical help available to resistance fighters.
Available at Amazon.
Angels on Board: Heroic Fight Nurses of World War II.

From 1942 to 1945 1514 flight nurses risked their lives to transport wounded servicemen from the battlefield aid stations to the nearest medical facilities. Only 46 off the more than one million wounded transported died. Here are the exciting, true stories
Available at Amazon.
The Spy with the Wooden Leg
Alma Little, 2012 Ages 10 and up.

The true story of Virginia Hall who, in World War II, despite a wooden leg, volunteered to drive an ambulance in France, rescued downed airmen, radioed vital information to the Allies, and led three battalions of French Resistance forces in guerrilla warfare. Winner of the
International 2012 Gold Seal MOM'S Award
2012 Silver Medal Moonbeam Award
The Midwest Independent Publishers AWARD (two gold medals) BOTH Science and Young Adult Non-Fiction and the silver medal Benjamin Franklin Award
Available at Amazon.
FREE!!
Teacher activities for The Spy with the Wooden Leg.
Petticoat Soldier
Mayhaven Publishers, 2012

Based on a true event from the Civil War, a ten year old girl uses her wits and her courage to keep the Danville Academy from being burned by a guerrilla band. Available from Mayhaven Publishers.
Also available here at Amazon.
Diagnosis Monster!
Amazon 2011.(Ages 7-11)

Mix together a boy in the girls' ward, Rosie, a pint-sized wheel chair general, escaping snakes, secret hiding places, a fire drill, AND the monster that no one has seen but all are sure exists and you are ready to meet the young, lively patients at St. Kit's!
Available on Amazon
Gifted or Goof Off Fact and Fiction of the Famous
Pieces of Learning, 2005. All ages.

Texas Legacy Award as the Best Book for Gifted Children of 2005. Published by Pieces of Learning
Available here at Amazon.
GeraldMWeinberg.com – technical programming and management books as well as science-based novels.
SisterSouljah – best-selling NYT author of powerful and moving fiction.