Ever since six-year-old Summer became an orphan, she was passed from relative to relative. Finally she ends up in the care of Uncle Ob and Aunt May. These two older adults don't have much to give Summer except endless love. But the loving family is not to stay together for long, for Aunt May dies. Ob is torn apart with grief and doesn't think he can go on. Then Summer and Ob meet Cletus, a teenager, who claims he has had an afterlife experience and convinces them he knows a person who can help them contact May.

In their grief both Ob and Summer seek out the spiritualist but are destined to have their hopes shattered. Eventually the two are able to accept May's death.
With the coming of spring they put whirligigs in May's garden and dedicate them to her.

Ob has made a new friend, a young boy named Cletus. The two spend hours together and Ob enjoys the new-found friendship. Cletus tells Ob that he died once from drowning and went to Heaven, where a voice told him to go back home. Ob believes that this near death experience is special and that maybe Cletus can communicate with those who have passed on, including May.

Activity One:
Many people have had the kind of near death experience the Cletus describes. You can read about Wayne's experience at:

NEAR DEATH EXPERIENCE
http://www.mindspring.com/~scottr/nde/wayne.html

Compare the experiences of Cletus and Wayne on a Venn Diagram.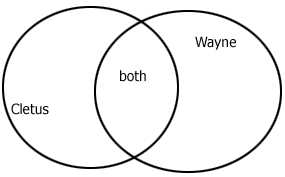 NEAR DEATH EXPERIENCE
Books:
Coping with Death and Grief by Marge Heegaard. Lerner, 1990
Death and Dying by Pete Sanders. Copper Beach Books, 1998


Activity Two: Messages from the Spirit World
Harry Houdini was a famous magician who boasted that he could escape from any situation. One of his most famous stunts was to be handcuffed, tied with ropes and chains, put in a padlocked trunk and dropped into deep water. Because of his reputation as an escape artist, Houdini believed he could escape from the afterworld. He left instructions with friends that after his death they were to gather in a certain place every Halloween and wait for a phone call from him. They are still waiting! Read about Houdini and his amazing feats at:
HARRY HOUDINI
http://www.optonline.com/comptons/ceo/02282_A.html
Houdini gave his various escape acts mysterious sounding names like "Buried Alive" or "The Chinese Water Torture Cell."' What name would you give his last attempt to escape from death?
_____________________________________________________________

Activity Three: Elizabeth Kubler Ross

http://www.bemorecreative.com/one/802.htm

Elizabeth Kubler Ross is a well known expert on death and dying. Here are quotes from this famous woman. With which of these would Aunt May agree and why?
"Learn to get in touch with the silence within yourself and know that everything
in life has a purpose,"
"There are no mistakes, no coincidences, all events are blessings given
to us to learn from."
People are like stained-glass windows. They sparkle and shine when the
sun is out, but when the darkness sets in, their true beauty is revealed only if there is light from within."
May would most agree with #____because__________________________
___________________________________________________________
____________________________________________________________
Books:
The Great Houdini by Monica Kulling. Random House, 1999
Harry Houdini: Master of Magic by Robert Kraske. Scholastic, 1989
I, Houdini by Lynn Reid Banks. Camelot Books, 1991